Sports
RedBird's sports practice is rooted in our passion for building businesses in partnership with rightsholders and helping them leverage their intellectual property to create businesses with lasting terminal value. We bring a unique combination of 25+ years of sports investing experience, an operational mindset with executives who have built businesses across the sports value-chain and in multiple sports, and a global network across Leagues/Commissioners, Athletes, Teams and Owners.  RedBird's sports businesses are often new platform companies in categories that have not previously been addressed by the market; our executives have created over $5.5 billion of enterprise value across various novel sports platforms over the last 20 years.
TMT
RedBird's TMT strategy focuses on scaling platforms that are well-positioned within the rapidly evolving media, cloud, and technology landscape.  We aim to build businesses across the continuum of data-related services from single-tenant data centers to tech-enabled cloud services platforms.  RedBird's investment criteria focuses on growth businesses with a highly defensive position, which are providing a high-value, critical function to leading customers within these ecosystems.  Our team's deep expertise, relationship network, and historical track record investing in growth businesses across media, technology services, digital infrastructure, and software opportunities has led to innovative partnerships and platforms across the investment landscape.
Financial Services
RedBird's Financial Services investment thesis focuses on building platforms around uncorrelated assets, diversified lines of business, and stable revenue streams. Our team's extensive expertise across asset management, insurance & insurance distribution, and specialty finance has been the foundation for our investments and continued innovation in the space.
Consumer
RedBird's Consumer vertical focuses on well-established brands where an experienced operating team, along with flexible, long-term capital can accelerate growth through new products/services and M&A. RedBird's other platform investments are often synergistic to our consumer businesses, creating multiple ways to drive value across the portfolio.
Energy & Industrials
RedBird's Energy & Industrials strategy is centered around identifying high-quality upstream and midstream oil and gas assets that are undercapitalized, undermanaged and underdeveloped. We focus on producing assets with development upside and downside mitigation through an extensive hedge program and limited exploration risk. Our hands-on approach with our partners and management teams allow for enhanced value creation through strategic M&A, capital structure management, and operational oversight. Our long-term focus has allowed us to be tactical investors over cycles and strategic partners during downturns.
All
Partially/Fully Realized
Sports
TMT
Financial Services
Consumer
Energy & Industrials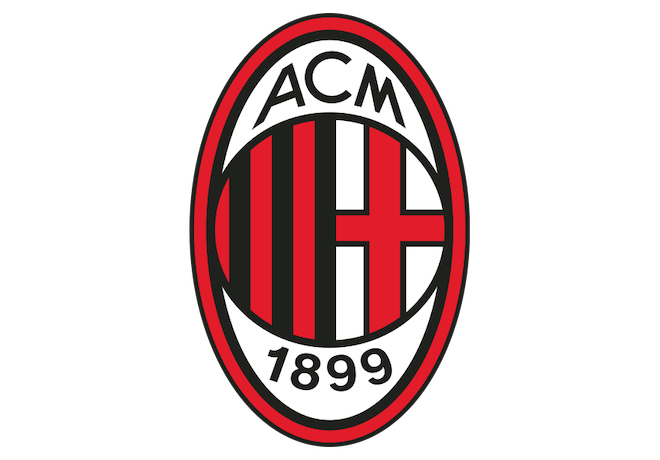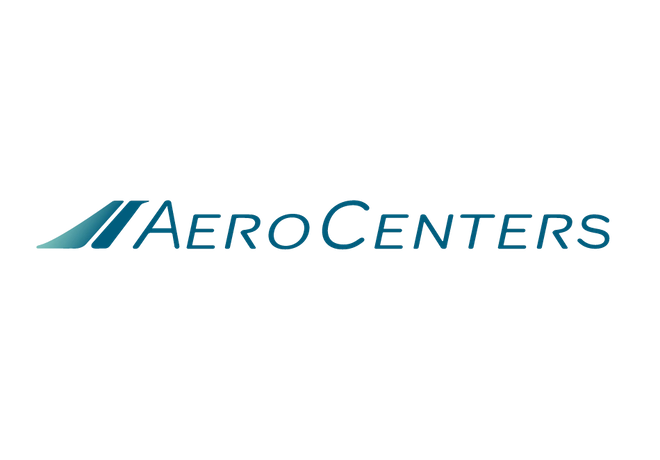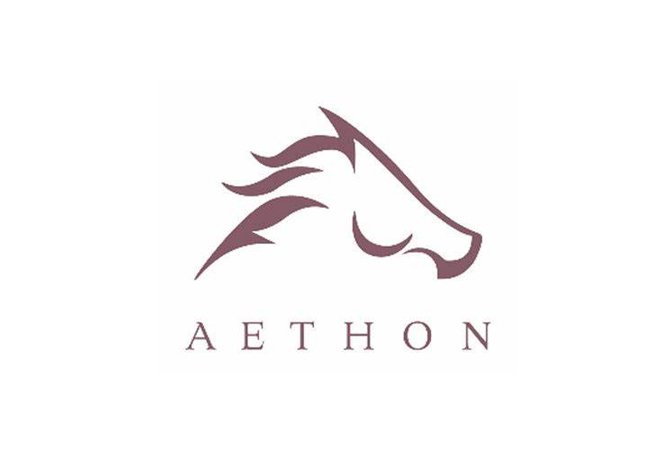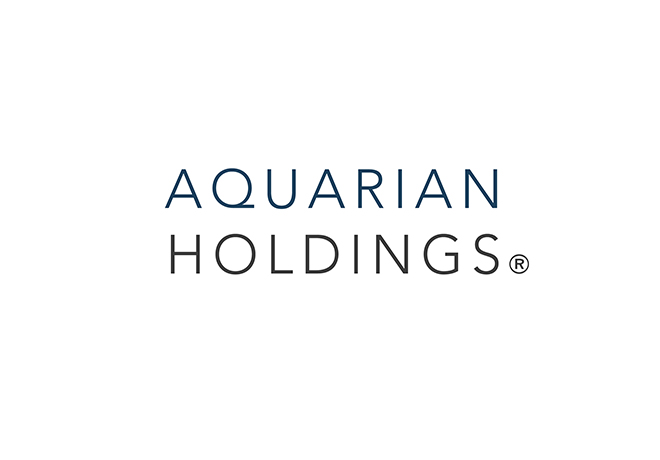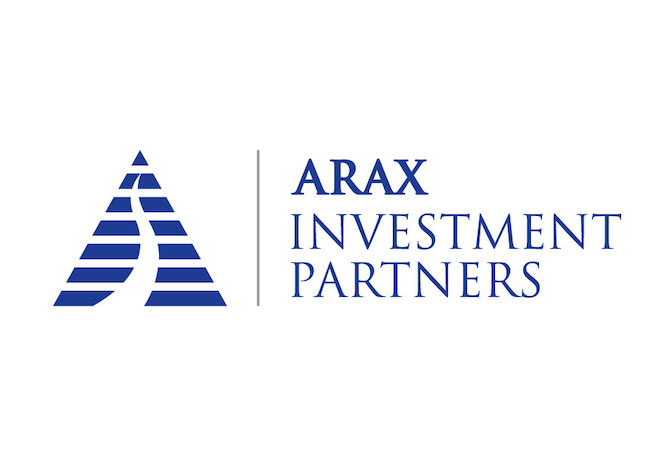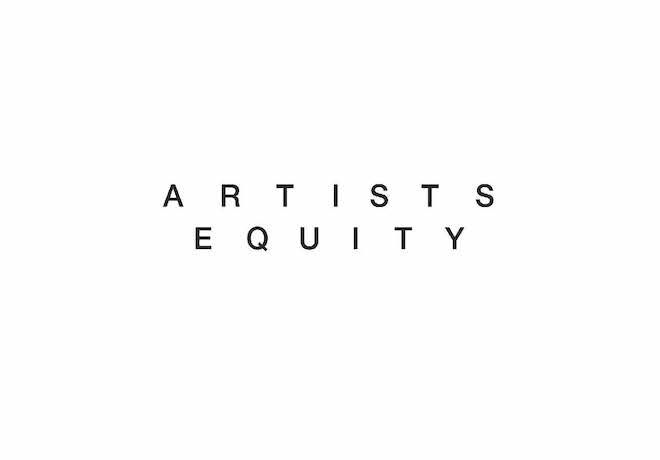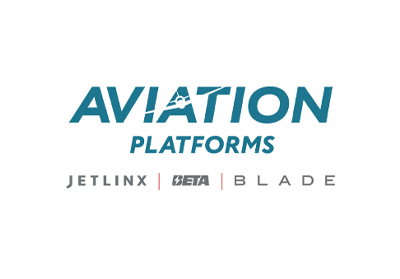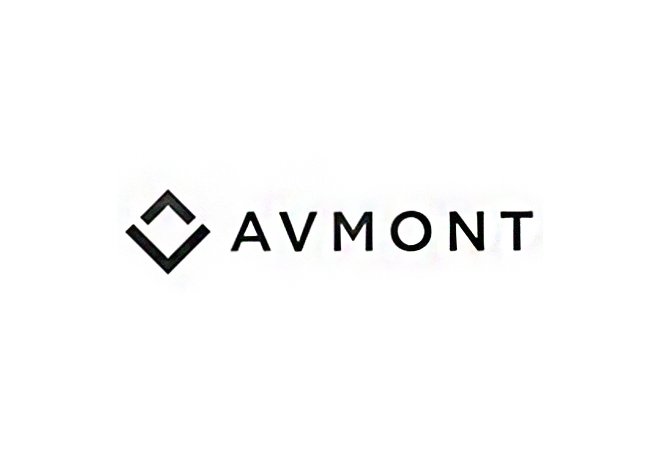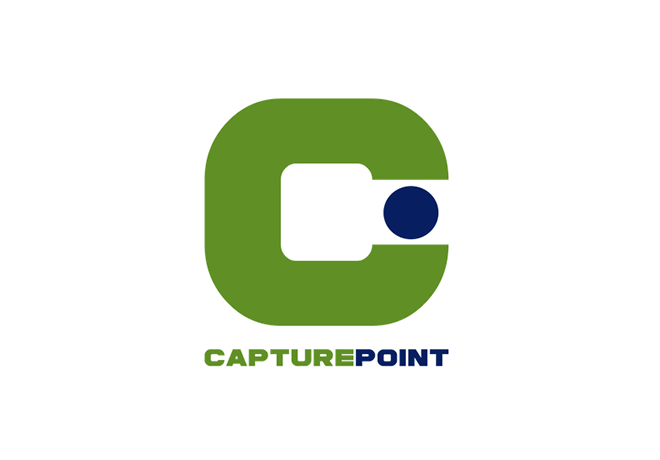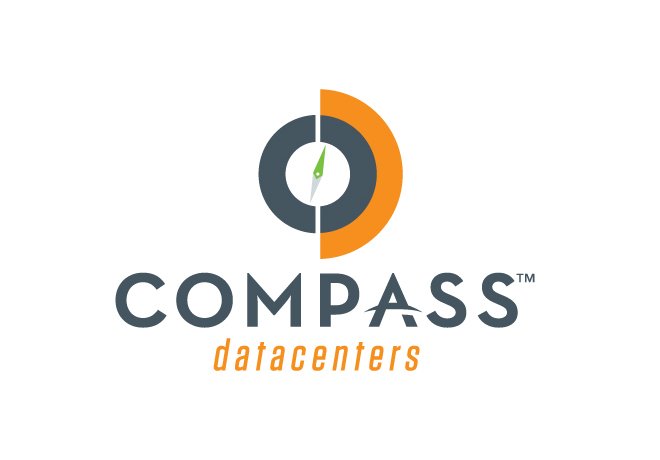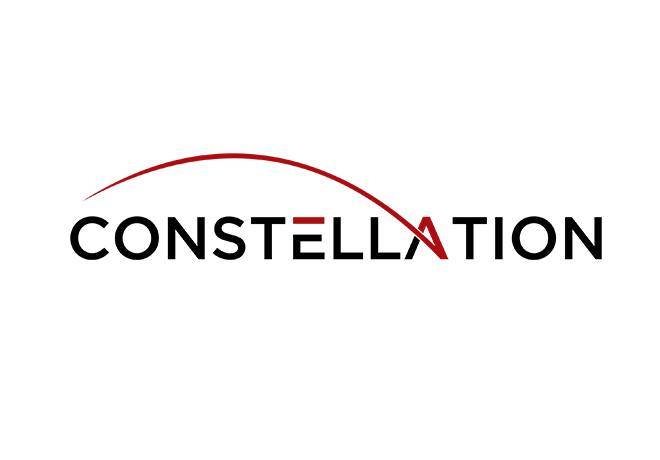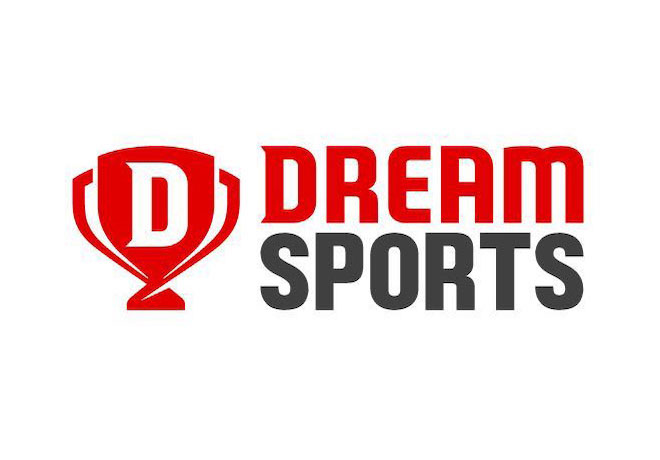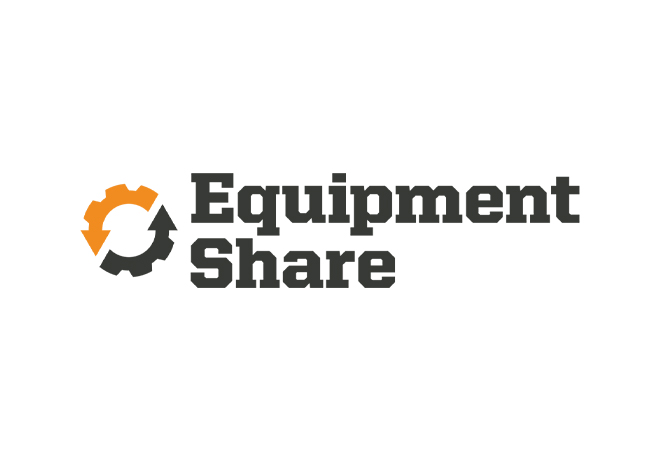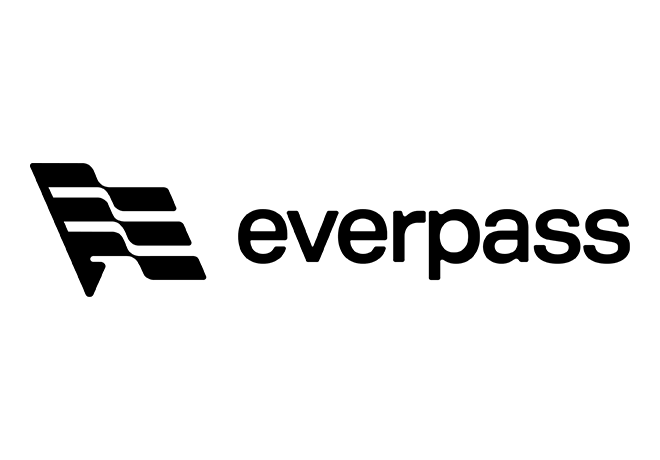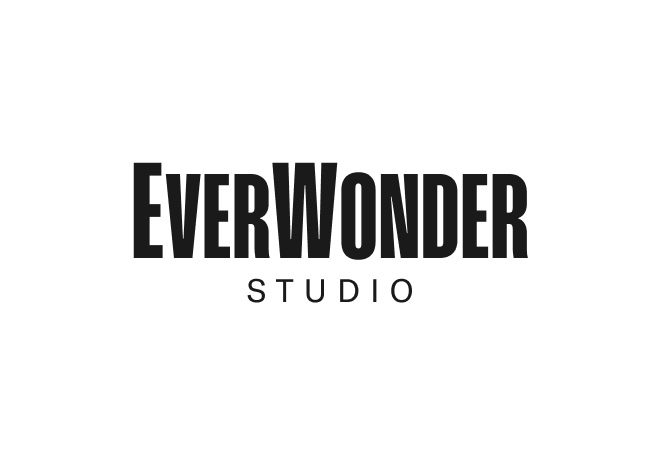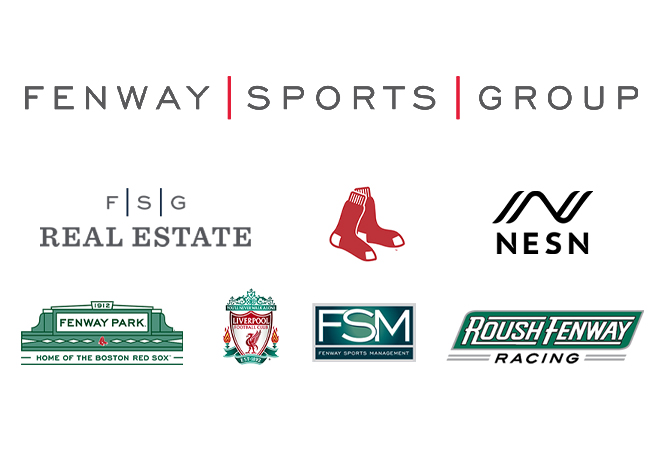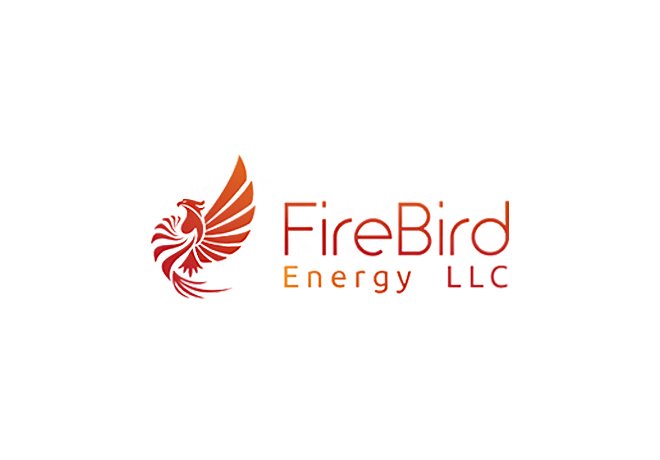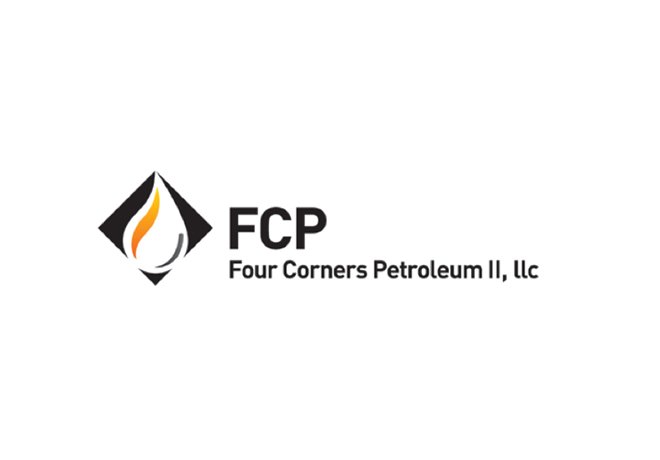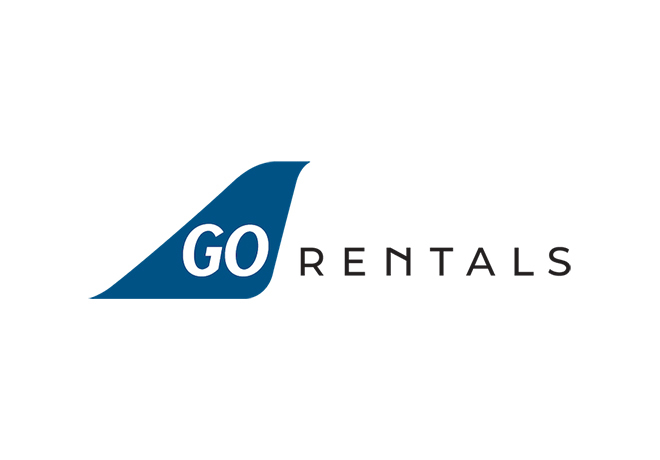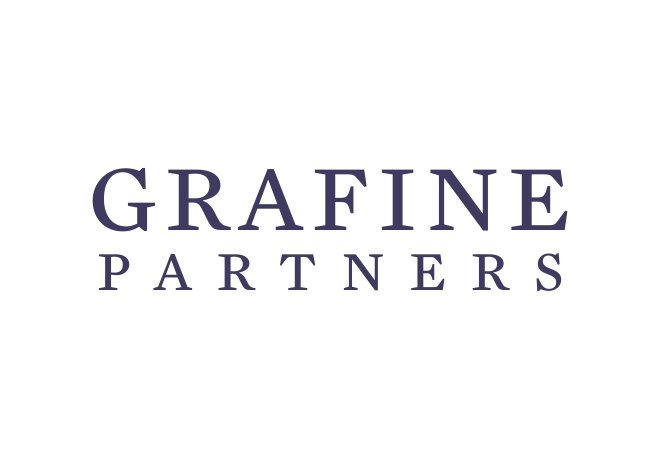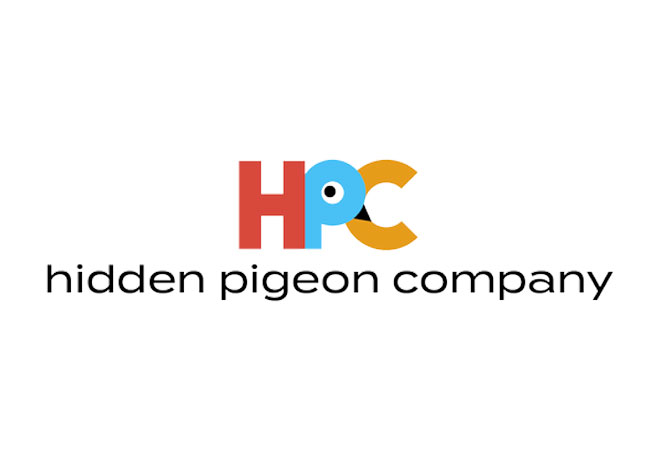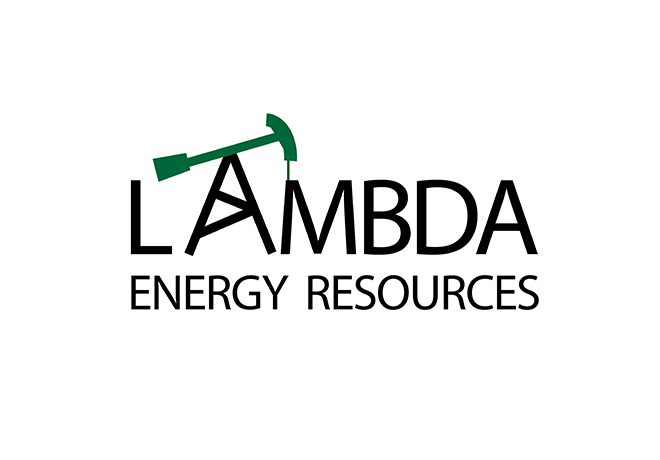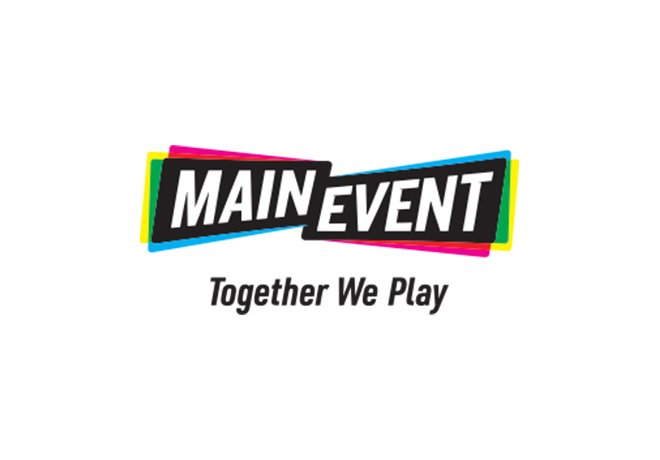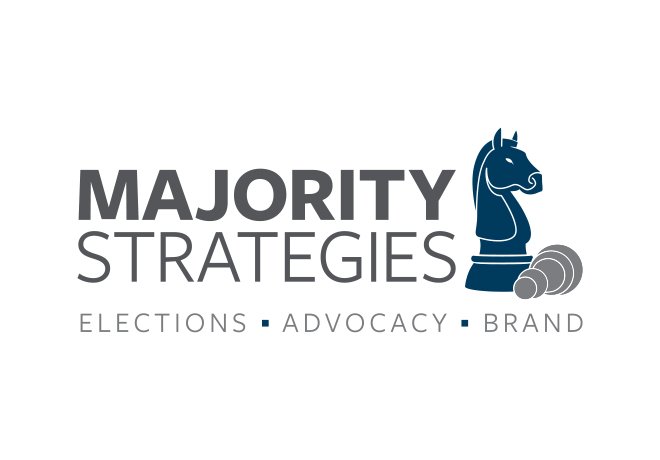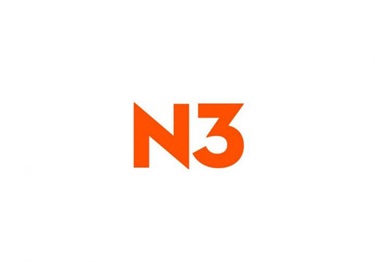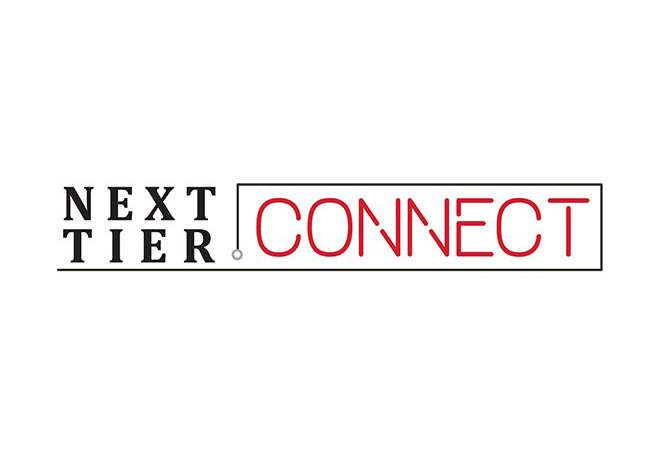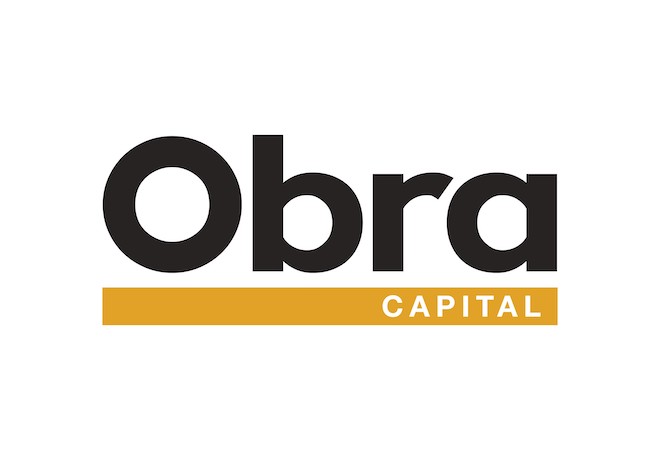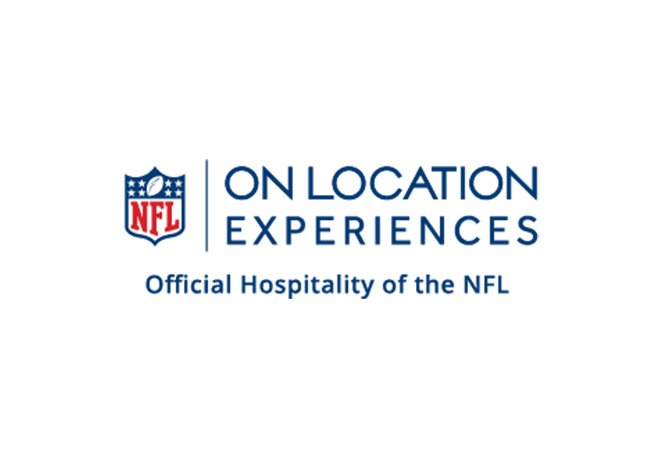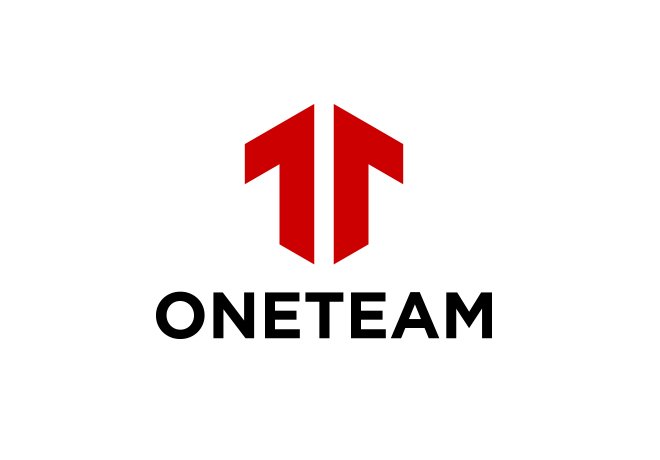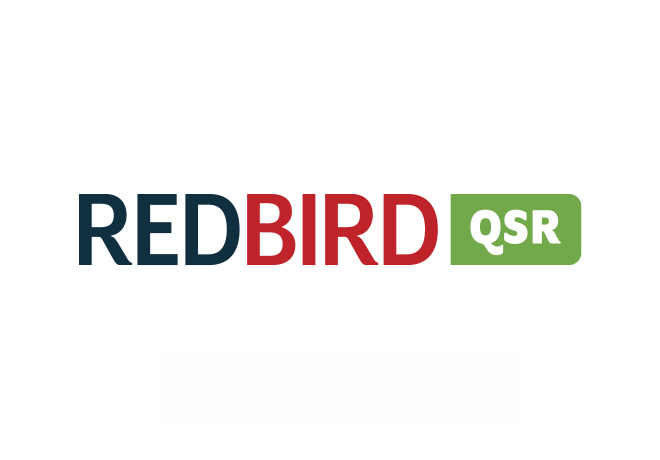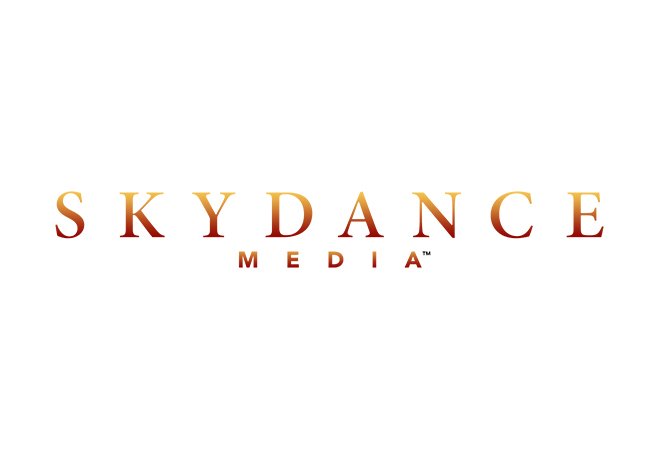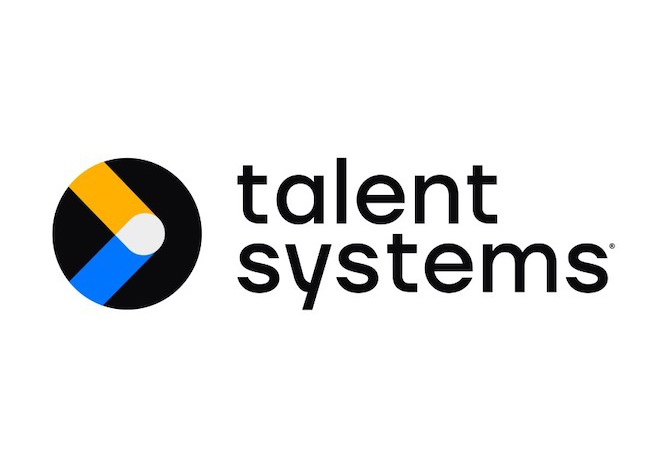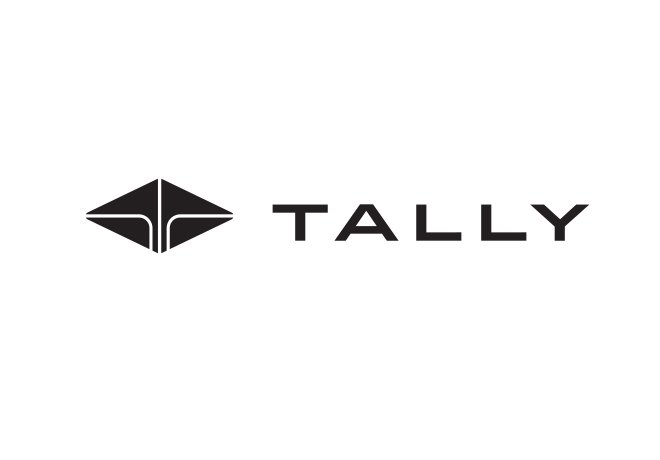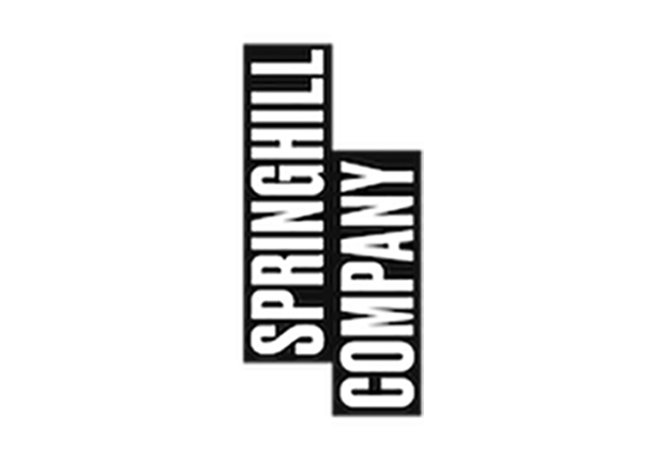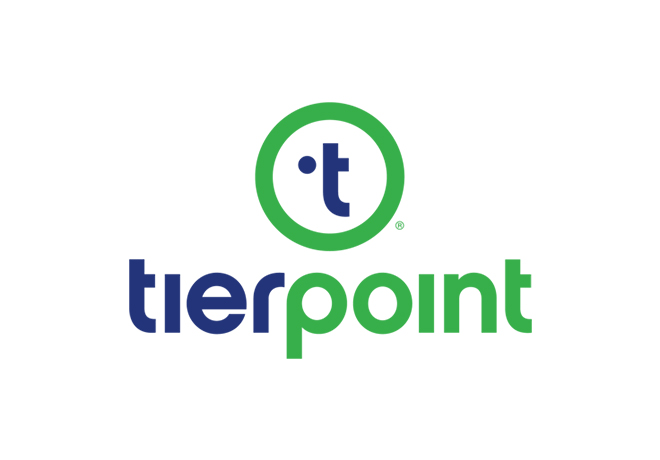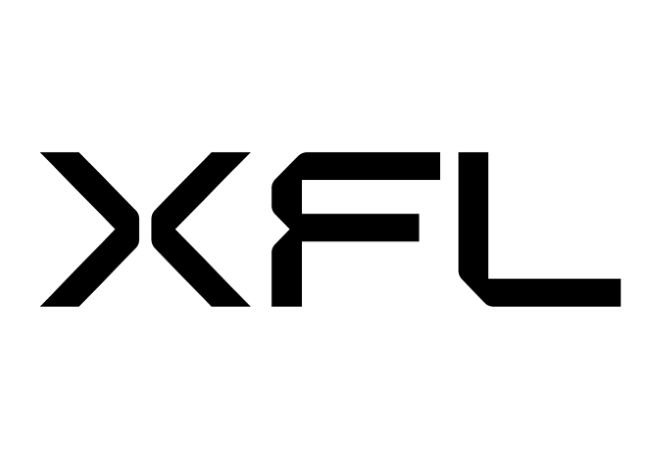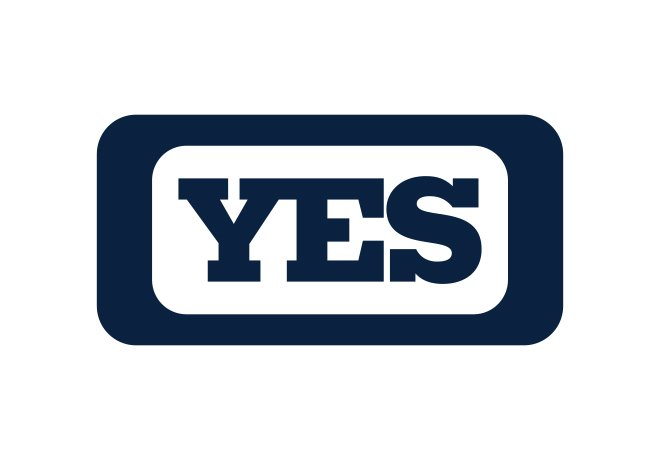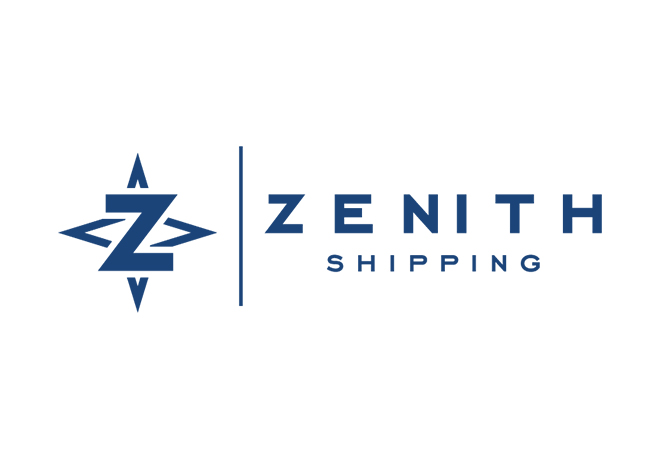 AC Milan
One of the most storied franchises in global football with the second most total European titles and a ~550mm global fanbase.
Investment Date:August 2022
Industry:Sports
Website:www.acmilan.com/en
Aero Centers
Aero Centers is a rapidly expanding Fixed Base Operator ("FBO") with locations across the United States. Aero Centers provides a full array of essential services to both general aviation and commercial customers including fueling, maintenance, hangaring, office space, and other ancillary services.
Investment Date:August 2022
Aethon United
Aethon United is one of the largest privately-held upstream and natural gas producers with assets in Louisiana, Texas and Wyoming. Since inception in 1990, Aethon has maintained a focus on acquiring under-appreciated assets where opportunities exist to add value through lower-risk development, operational enhancements and proprietary technical knowledge. Aethon currently produces more than 450 million cubic feet of gas equivalent per day and has working interest in over 380,000 net acres.
Investment Date:April 2015
Industry:Energy & Industrials
Website:aethonenergy.com
Aquarian Holdings
Aquarian Holdings is the asset manager and holding company for Investors Heritage Life Insurance Company, a fast growing life insurance annuities and retirement platform focused on the attractive fixed annuities market. Investors Heritage is based in Frankfort, Kentucky and licensed in 46 states.
Investment Date:August 2020
Industry:financial services
website:http://www.aquarianlp.com
Arax Investment Partners
Arax Investment Partners, a RedBird Capital Partners portfolio company, seeks to partner with wealth and asset management firms as well as financial advisor teams, combining Arax's best-in-class wealth management executive team's vision with RedBird's strong track record, expertise, and network in the Financial Services sector to build a differentiated platform that is uniquely positioned to capitalize on secular tailwinds in the industry.
Investment Date:August 2022
Website:araxpartners.com
Artists Equity
Artists Equity is an artist-led studio founded in 2022 by Ben Affleck, Matt Damon, and RedBird Capital, that creates entrepreneurial partnerships with filmmakers to empower their creative vision. Artists Equity aims to innovate the relationship between creator and studio by broadening access to profit participation, fueling IP monetization through creator partnerships, and leveraging a data-driven approach to distribution.
Investment Date:November 2022
Website:artistsequity.com
Aviation Platform
Aviation Platform consists of several strategic related investments in and around aviation and aviation services that support the thesis of continued growth in consumer demand for existing and new private and semi-private travel options.
Investment date:November 2020
Industry:Consumer
Avmont
Avmont was a leading longevity risk-based asset manager and advisor that focused on life settlement portfolios. Avmont specialized in underwriting mortality and longevity risk and acquired life insurance policies from individuals, trusts and estates, as well as a variety of other insurance-linked assets. In 2020, Vida Capital, an alternative asset manager, acquired Avmont to enhance Vida's capabilities in longevity underwriting.
Investment Date:August 2015
Realization Status:Partially Realized
Industry:Financial Services
CapturePoint
CapturePoint is a turnkey carbon management company focused on the capture, transportation and sequestration of anthropogenic ("man-made") carbon dioxide (CO2 – CCS/CCUS). The Company currently sequesters > 1 million metric tons of anthropogenic CO2 per annum and operates approximately 300 miles of CO2 pipelines in Texas and Oklahoma. CapturePoint is also developing multiple Class VI carbon sequestration facilities in the US while building out a carbon capture network on the Gulf Coast and in the Midwest.
Investment Date:November 2017
Industry:Energy & Industrials
Compass Datacenters
Compass Datacenters develops and owns wholesale data center facilities, leveraging a success-based, build-to-suit capex model, which is supported by long-term leases with attractive counterparty tenants. Since inception, Compass has experienced significant growth through a combination of leasing, new market expansion, greenfield development, and M&A, which has transformed the company into one of the largest data center providers in North America.
Investment Date:December 2016
Industry:TMT
Website:compassdatacenters.com
Constellation Affiliated Partners
Constellation Affiliated Partners is a top 10 national Managing General Agent insurance distribution platform. Developed as a platform buy-and-build in partnership with experienced insurance executive, Bill Goldstein, Constellation's strategy is centered around partnering with MGAs, MGUs and specialty wholesalers to establish a diversified scale book of premiums and distribution capabilities for its carrier partners. The company writes a diverse set of insurance lines, including contractors' general liability, commercial transportation, specialty, and professional liability.
INVESTMENT DATE:June 2019
EXIT DATE:July 2021
REALIZATION STATUS:Exited
Industry:Financial Services
Dream Sports
Dream Sports is an Indian sports technology company whose principal brand is Dream11, the leading Daily Fantasy Sports ("DFS") platform in India. Dream11 offers sports-based fantasy games across cricket and 10 other sports, featuring different contest types and large prize pools.
RedBird views India as one of the most attractive and fastest growing international sports markets, with a growing total addressable market of internet connected sports. Dream11 is complementary to RedBird's investment in the Rajasthan Royals, as the rapidly expanding DFS market in India is fueled by the population's growing affinity for cricket, and more specifically, the popularity of the Indian Premier League.
Investment Date:October 2021
Industry:Sports
Website:www.dreamsports.group
EquipmentShare
EquipmentShare is a high-growth, technology-enabled equipment rental platform focused on the US construction industry. The Company operates 80+ full-service rental facilities across 29 states, with a comprehensive portfolio of machinery including lifts, earthmoving, material handling, power and HVAC, small tools, safety and shoring, agriculture, trailers and more.
Investment Date:April 2021
Industry:TMT
Website:equipmentshare.com
EverPass
An opportunity to partner with the NFL to create a live event content service for commercial establishments anchored by exclusive rights to distribute NFL Sunday Ticket.
Investment Date:March 2023
EverWonder Studio
EverWonder is a non-fiction production studio, founded in 2023 by Ian Orefice and RedBird Capital, focused on financing, producing and distributing non-fiction documentary features, series and new global formats. The Company is focused on partnering with industry-leading filmmakers, journalists and storytellers to create and own durable intellectual property in the broader entertainment and experiential markets.
Investment Date:August 2023
Website:www.everwonder.studio
Fenway Sports Group
Fenway Sports Group ("FSG") is a global sports, marketing, media, entertainment, and real estate platform anchored by two iconic clubs, the Boston Red Sox and Liverpool Football Club.  FSG's portfolio includes two of the world's most historic venues, Fenway Park and Anfield Stadium, Fenway Sports Management ("FSM"), Fenway Sports Group Real Estate ("FSGRE"), a 50% stake in NASCAR's Roush Fenway Racing, and an 80% stake in New England Sports Network.  FSM is a global sports marketing and consulting firm that represents FSG's network of properties and serves as the exclusive marketing agency for LeBron James through a strategic partnership with LRMR Ventures.  FSGRE is a private real estate firm that oversees the assets, acquisitions, and development of FSG properties.
Investment Date:March 2021
Industry:Sports
Website:fenwaysportsgroup.com
FireBird Energy
FireBird Energy is an independent oil and gas company with oil assets in the Permian Basin.  The FireBird team is led by industry professionals from RSP Permian with significant experience identifying, acquiring, and drilling horizontal shale wells. The company drills horizontal wells in the western side of the Midland Basin and continues to bolt-on acreage strategic acreage in the surrounding area. The company's assets consist of over 40,000 net acres.
Investment Date:May 2019
Industry:Energy & Industrials
Four Corners Petroleum
Four Corners Petroleum is a Colorado-based oil and gas company that operates and develops crude oil assets on the Central Basin Platform in the Permian Basin. Four Corners deploys a team of energy industry experts to optimize production, stabilize shallow declines and maximize economic efficiencies. FCP and its Affiliates' assets are located in Ward and Winkler Counties (Texas) and encompass 65,000 largely contiguous net acres. A majority of the assets produce volumes from an enhanced oil recovery flood with CO2 and water injections.
Investment Date:July 2016
Realization Status:Partially Realized
Industry:Energy & Industrials
Website:fcpetroleum.com
Go Rentals
Go Rentals ("Go") is the premier luxury car rental provider in the United States specializing in premium end-markets. Go was founded in 1995 and has grown to become the preeminent rental car provider within the private aviation market. The Company is a leading owner and operator of high-end rental cars to sports, media and private client customers in over 175 markets throughout the United States.
Investment Date:July 2023
Website:www.gorentals.com
Grafine Partners
Founded by Elizabeth Weymouth in 2019, Grafine Partners is a private investment and advisory firm that partners with sophisticated capital to invest in and build profitable and scalable businesses alongside talented investment and management teams. Grafine's differentiated approach is built on the team's ability to source, screen, structure and scale attractive direct investment opportunities for their investors.
Investment Date:May 2020
Industry:Financial Services
Website:grafine.com
Hidden Pigeon
Hidden Pigeon Company is a multiplatform kids and family content company, founded in 2023 by Mo Willems, RedBird Capital, and Stampede Ventures, which leverages Willems' best-selling catalog of children's books and intellectual property across all entertainment platforms, including television, film, digital, gaming, live events, location-based experiences, publishing, and consumer products.
Lambda Energy Resources
Lambda Energy Resources is an oil and gas company focused on acquiring and developing assets in the Michigan Basin. Lambda acquired 340,000 net acres in Michigan. Lambda looks to acquire and exploit underdeveloped, liquids-weighted assets with economic optimization and development opportunities that generate attractive risk adjusted returns.
Investment Date:July 2018
Industry:Energy & Industrials
Main Event
Main Event is a differentiated family-entertainment center ("FEC") business founded in 1998 and acquired by Ardent Leisure, a publicly traded Australian company, in 2006.  Headquartered in Dallas, Texas, Main Event has 44 locations, predominately in the southern United States, and offers diversified dining and entertainment options for families, including arcade games, bowling, laser tag, and full-service restaurants.  Main Event represents an opportunity to leverage RedBird's domain expertise in the consumer and entertainment space, and to provide strategic growth-oriented capital to the business.
Investment Date:June 2020
Industry:Consumer
Website:mainevent.com
Exit Date:June 2022
Realization Status:Exited
Majority Strategies
Majority Strategies is a full-service data, digital and print firm with over 125 years of collective experience influencing public opinion and behavior to create a desired action and outcome. Specific targeting, partnered with emotionally impactful content, creates awareness, drives persuasion, and spurs activation for both corporate advocacy and US government campaigns.
Investment Date:October 2015
Industry:Consumer
Website:majoritystrategies.com
N3
N3 utilizes a tech-enabled offering to provide outsourced sales solutions on behalf of leading cloud and software players. The company specializes in complex, cloud-based products and operates across the full sales cycle from demand generation to closing, expansion, and retention.  N3 is a key sales partner to many of the largest technology providers and operates in over 75 countries globally.
Investment Date:October 2015
Exit Date:October 2020
Industry:TMT
Website:n3results.com
Next Tier Connect
Next Tier Connect represents the opportunity to partner alongside a proven team to identify, acquire, and optimize a portfolio of mission-critical real estate properties. These assets are characterized by enhanced mission-critical infrastructure, including diverse fiber feeds, high connectivity, power generators, redundancy, and reinforced structural aspects.  The Next Tier team brings 20+ years of experience with this specific asset-profile, leveraging a value-add, repositioning strategy.
Investment Date:November 2018
Industry:TMT
Website:ntconnect-pittsburgheast.com
Obra Capital
Obra Capital is a $4.4 billion alternative asset management firm that manages both evergreen and closed-end structures. Obra specializes in insurance-linked strategies with a predominant focus on longevity-contingent risk. Obra is the largest vertically integrated asset management firm in the life settlements category and operates its own licensed provider, Magna Life Settlements. Obra's limited partners include leading global pension plans, insurance companies, endowments, and registered investment advisors.
Investment Date:October 2019
Industry:Financial Services
Website:www.obra.com
On Location Experiences
On Location Experiences, headquartered in New York City, is a premium experiential entertainment company whose mission is to partner with iconic rights holders to create, manage and execute once-in-a-lifetime, behind-the-scenes experiences at marquee global sports, music, entertainment, and lifestyle events. On Location Experiences owns and operates NFL On Location, the NFL's Official Premium Hospitality Provider for the NFL's marquee events, including the Super Bowl; Runaway Tours, the Official VIP Hospitality Provider for Jon Bon Jovi, in addition to other top artists; and Anthony Travel, the leading provider of travel and hospitality services for collegiate athletic events.
Investment Date:April 2015
Exit Date:January 2020
Realization Status:Exited
Industry:Sports
Website:nflonlocation.com
OneTeam
OneTeam Partners is a partnership with the Players Associations of the National Football League (NFL) and Major League Baseball (MLB) to monetize the Name, Image and Likeness ("NIL") of the collective players, anchored by exclusive rights for video games and trading cards. A first of its kind platform, OneTeam will further commercialize collective player intellectual property through content, sponsorship, youth sports, venture investing and other verticals. In addition to the NFLPA and MLBPA, OneTeam' s portfolio of athlete partnerships include the Players Associations of Major League Soccer, the US Women's Soccer National Team and WNBA.
Investment Date:December 2019
Industry:Sports
Website:joinoneteam.com
Exit Date:September 2022
Realization Status:Exited
RedBird QSR
RedBird's QSR Investment is a diversified quick-service restaurant platform operating burger, chicken, taco, and pizza franchises. With an experienced management team and long-term capital alignment alongside a reputable family office, RedBird's QSR Investments takes a multi-faceted approach to growth; superior operations, targeted development, and strategic real estate optimization.
Investment Date:May 2018
Industry:Consumer
Skydance Media
Skydance Media is a diversified content-production studio founded by David Ellison in 2010 to create high-quality entertainment for global audiences across its feature film, television, interactive and animation divisions. Skydance primarily produces content for Subscription Video On Demand ("SVOD") platforms such as Netflix, Amazon and Apple, and is responsible for producing several of the most valuable film franchises such as Mission: Impossible, Terminator, Star Trek, Top Gun, Jack Ryan, and Jack Reacher. The company produces a sizable slate of premium television shows, which include the longest running half-hour show in Netflix's history, Grace & Frankie, Jack Ryan, Altered Carbon, and Foundation. In 2017, Skydance formed an animation division to develop and produce a slate of high-end feature films and television series.
Investment Date:November 2019
Industry:TMT
Website:skydance.com
Talent Systems
Talent Systems is the leading software platform for casting actors in the entertainment and commercial content ecosystem, with over 50,000 projects and 2 million auditions managed on the company's platform annually. The Company provides workflow technology and a marketplace that enables the discovery, auditioning and hiring of talent across film, television, commercials, theater and digital productions, powering an unparalleled, global casting software ecosystem.
Investment Date:August 2022
Industry:Software
Website:www.talentsystems.com
Tally
Tally Energy Services is a diversified buy-and-build oilfield service platform focused on fit-for-purpose solutions for shale producers in the verticals of directional drilling, completions and artificial lift. The team seeks to build a differentiated oilfield services platform by helping operators improve their well results through solutions that increase recovery while lowering operational costs.
Investment Date:March 2017
Industry:Energy & Industrials
Website:tallyenergy.com
The SpringHill Company
The SpringHill Company is a global consumer and entertainment company created to empower greatness in every individual. The SpringHill Company unites three brands built by LeBron James and Maverick Carter: UNINTERRUPTED, the Sports Emmy winning athlete empowerment media and consumer product brand, SpringHill Entertainment, the premium scripted and unscripted film and television production brand and The Robot Company, the brand and culture consultancy. With a dynamic and diverse team committed to creating the most culturally inspired content, entertainment and products, The SpringHill Company is built to be the defining brand for a new generation.
Investment Date:October 2021
Industry:TMT
Website:www.springhillcompany.com
Tierpoint
TierPoint operates 40+ data centers across predominantly Tier II and "edge" markets, offering comprehensive IT infrastructure services including retail colocation, private cloud, network, and select managed services.  Through a combination of acquisitions, expansions, and organic growth, TierPoint has become one of the largest hybrid IT data center providers, with a diversified base of 4,000+ customers.
Investment Date:June 2014
Industry:TMT
Website:tierpoint.com
XFL
XFL is a professional football league and entertainment property in partnership with Dwayne Johnson and Dany Garcia that is uniquely positioned to become the next major sports league in North America, driven by its innovative on-field product and market demand for year-round football.
Investment Date:August 2020
Industry:Sports
Website:https://www.xfl.com
YES Network
The YES Network is the #1 Regional Sports Network in the United States and holds the exclusive local media rights of the 27-time World Champion New York Yankees, the Brooklyn Nets, Major League Soccer's New York City FC and the WNBA's New York Liberty. Gerry Cardinale partnered with the Steinbrenner family in 2002 to launch YES, which was has won 118 Emmy Awards over its lifetime. In 2019, RedBird recapitalized the business in partnership with the New York Yankees, Sinclair Broadcast Group, Amazon, Blackstone and Mubadala Capital.
Investment Date:August 2019
Industry:TMT
Website:yesnetwork.com
Zenith Shipping
Zenith Shipping is a shipping platform of product tankers and dry bulk vessels built on a ship-by ship basis. RedBird partnered with shipping industry veteran, Sophocles Zoullas, to opportunistically acquire ships through distressed purchases of secondhand vessels during unique market timing provided deeply discounted entry points.
Investment Date:August 2015
Industry:Energy & Industrials